Hope Along the Way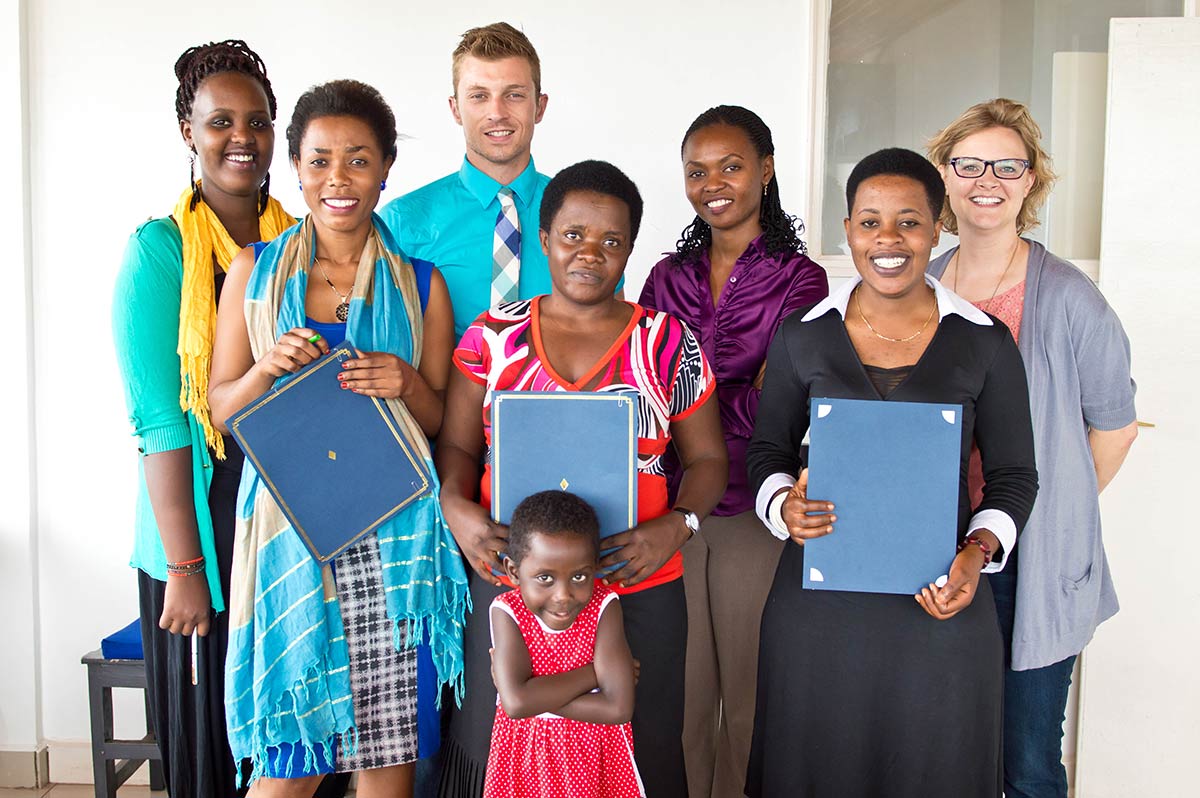 by Anne Lise Uwingabiye, Business Development Director
When the DuHope women first came to us, they were broken and were angry at life.  Their level of education was very low for many of them dropped out of school in primary.  They hadn't had any training whatsoever in business, in English or in computer. We taught them computer, English and business skills.
Teaching them was exciting and challenging at the same time. Exciting because I was given a chance to teach a curriculum whose part I designed and challenging because I was going to teach Biblically based material to people who don't really believe in the power of the Bible.
I was afraid they wouldn't value the Biblical business ethics. When we started I told them to read a verse. They would say, " I always have a Bible. I don't need the Bible. I need business." It hurt to see they wouldn't let the Bible help them.
But I was happy that they would still accept to read with me.
As we read about how Christian entrepreneurs should behave, I started seeing signs of redemption in them as they would say: "It is as if the Bible is talking to me. I didn't know this is how I should act with my clients."
Also, they started believing in themselves. When we started the training, they told me that the reason why they are not doing anything with their lives is because life didn't give them a choice. They thought the root of all their problems was poverty. I knew poverty was limiting  them to get the most of life, but I believed there was hope for a better life for them. As we studied business and entrepreneurship, they started believing in themselves. They looked at their passion, skills  and opportunities around them. Within three weeks of training, two of them had decided to make jewelry and other products made in African clothing material, one was a tailor and decided to pursue that business, one had goats and started thinking of ways to sell fertilizers, and another had decided to sell clothing materials in her hometown in the Eastern Province.
We spent the next ten weeks refining those business ideas, researching, studying the feasibility of those businesses. Towards the end of the training, they were able to write their business plans to pitch them before a panel to receive capital investment, and they were all able to introduce themselves in English.
The success wasn't just about  business skills they learned. They also grew in faith and in leadership. They were able to work together on different projects. Their work ethic also changed, for some would walk four kilometers everyday to come to class.
Today they have a clear picture of how they are going to pursue these businesses. Belay Rwanda taught them to save, and now they have a few savings plus Belay Global is planning to invest seed money to prove their business concepts.
Now they look at life positively. They took ownership of their success, and they all believe it is about time they start improving their lives. With that response from them, with the smiles on their faces, I feel grateful to God for using Belay Rwanda to help them.
I believe with this program, God gave Belay Global some hope to give along the way.