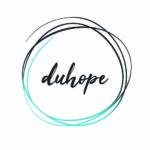 In May 2015, the Belay Rwanda staff was made aware of some of the most vulnerable women in Rwanda. They saw the desperation that led these women to sell their bodies for sex. The staff knew they had to do something. So they set up a social enterprise business with a strong ministry focus called DuHope. DuHope equips and empowers these women for a better future.
SHOP ONLINE WWW.DUHOPE.ORG FOR HANDMADE RWANDAN JEWELRY.
When you purchase jewelry and handmade soap made by DuHope, you are investing in:
Equipping women with job skills, jewelry-making skills, workforce readiness skills and additional training needed to assist her out of sex work.
Counseling to care for her wounded past and help her make wise choices for her family's future.
Discipleship through sharing God's Word, praying with her, and continuous spiritual development.
On-site childcare so little children are not left home alone.
Health training and medical assessments to better care for themselves.
Healthy meals for the women and children on-site.
A safe environment to learn and work.
We have learned that poverty is the main reason women enter into sex work. They have shared stories of leaving their villages to come to Kigali to find work. Coming from families that were unable to provide stability, education, or safety. Searching for opportunities, but with no education, it is hard to find work. As their only option for survival, they enter into prostitution. These women have been abused, abandoned, and a slave to poverty. DuHope creates a safe and holistic way to walk alongside them in faith, hope, love, and dignity.
Most of these women are not forced into prostitution by a person but by circumstances.