DuHope
Duhu + Hope = DuHope
In May 2015, the Belay Rwanda staff was made aware of some of the most vulnerable women in Rwanda. They saw the desperation that led these women to sell their bodies for sex. The staff knew they had to do something. So they set up a social enterprise business with a strong ministry focus called DuHope, creating a safe and holistic way for women to exit sex work while walking alongside them in faith, hope, love, and dignity. When you purchase jewelry and the soap made by DuHope, you are investing in:
Equipping her with jewelry-making skills, workforce readiness skills and additional training needed to assist her out of sex work
Counseling to care for her wounded past and help her make wise choices for her family's future
Discipleship through sharing God's Word, praying with her and visiting her home regularly
On-site childcare so little children are not left home alone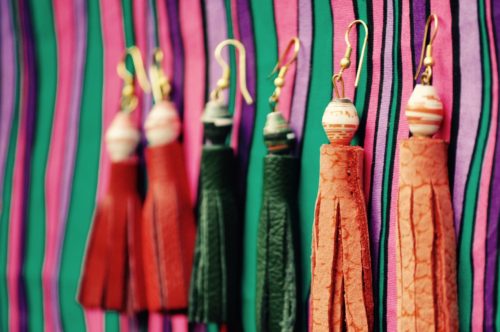 The biggest thing that pushes these women into sex work is poverty. The story for most of them is that they leave the villages and because their families can not support them or put them through school, they come to Kigali to find work. They look around, but for those who have no education it's hard to find anything so they get into prostitution through the friends they make. Others find house work and end up getting abused, so they leave and go into prostitution. Many start after they end up pregnant and have no means of taking care of their child.
Most of these women are not forced into prostitution by a person but by circumstances.
Gabie